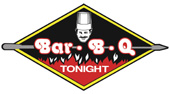 ---
Welcome to BBQ Tonight, one of the most popular and respected BBQ restaurants in Lahore. Conveniently located in two of Lahore's upscale area, Gulberg III and Defence, this casual yet upscale BBQ offers an authentic Pakistani BBQ favorites in a hygienic and pleasant environment. BBQ Tonight is proud to join fine food with culture and heritage in one of the country's most renowned BBQ restaurants.
QUALITY FOOD & FRIENDLY SERVICE
BBQ Tonight gives prime importance to their cuts of meat, quality ingredients, flavorful recipes and presentation to provide an exceptional overall value. Experienced chefs serve only what meets the restaurant's high standards of hygiene and quality. The restaurant not only offers BBQ favorites, but strives to create a pleasant environment that makes its guests feel relaxed and at home.
BBQ Tonight employs a highly skilled and dedicated workforce of over 450 employees to ensure each and every dining experience is an enjoyable and memorable one. The staff participates in regular training sessions that are held by various industry experts, while the chef has served in the hospitality and catering industry for the past 20 years. BBQ Tonight follows the standard set by the ISO 9001 2008 and is one of the first local restaurants to acquire ISO standards.
ON THE MENU
Favorites on the menu include their world famous Mutton Ribs - Rack of mutton seasoned with special spicy seasonings and flavorful sauce, then slowly grilled over charcoal; the Grilled Prawns which are specially marinated and slow cooked over red hot charcoal; Reshmi Kabab - Minced Chicken Kebab with a subtle flavor of smoked chicken and special seasonings; Malai Tikka - Grilled boneless chicken, rubbed with select in house seasonings and marinated in cream before skewering and grilling; Fish Tikka, Afghani Tikka, Kabuli Palao and Chicken Tikka. The Bar-B-Que Platter is a crowd favorite as it contains a variety of the most popular dishes and serves five to six people. BBQ Tonight also offers vegetarian dishes and wholewheat naan. The menu is constantly updated and offers new dishes for their customers of which many are based on their recommendations and suggestions.
HISTORY OF BBQ TONIGHT
BBQ Tonight was inaugurated on November, 10th 1988 by the restaurant's honorable elders whose sincere efforts paved the way to make it a symbol of hygiene and quality. Their aspirations yielded fruitful results and raised the name to what it is today. Their devotion, determination, dedication and diligence made it possible to win the hearts of people who would visit the restaurant in its early days. BBQ Tonight as had the honor in serving its patrons for the past two decades while upholding the standard of quality in which they have become accustomed. After setting a new standard of BBQ dining in Lahore, BBQ Tonight has continued to offer a large variety of barbecue recipes in a respectable, hygienic and consistent dining environment which the citizens of Lahore have been enjoying ever since.
BBQ Tonight has grown substantially since its inception in 1988. The restaurant currently boasts its national presence in Karachi, Lahore & Islamabad. BBQ Tonight proudly represents Pakistan internationally as well, operating in Dubai ,Singapore, Nairobi & Jeddah. All of the outlets reflect the model of a an eatery which combines modern dining comforts with traditional Pakistani cuisine.
Visit BBQ Tonight and enjoy authentic Pakistani BBQ favorites in hygienic and pleasant surroundings. Catering for weddings and special parties is also available.