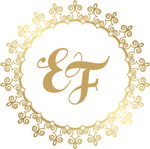 ---


Eternal Flame Laser Clinic is an upscale beauty clinic and spa that offers all types of advanced beauty treatments in luxurious contemporary surroundings. This new venture was launched in January 2017 and is located in the Y Block of Defence in Lahore. The spacious establishment covers two floors which offer the privacy and amenities of an exclusive spa. The ground floor offers private consultation, advanced anti-ageing facials and skin treatments, laser for hair removal and weight loss. The lower floor offers the classic salon experience delivering an array of holistic beauty and therapeutic treatments. These treatments are carried out by our attentive and highly trained beauty experts, within a relaxed and friendly environment.

The clinic has been designed by renowned architect and is furnished with luxurious state of the art furniture, projecting an air of glamour, class and beauty. The mirror alone is a masterpiece; the largest one piece mirror in Lahore.
PRODUCTS & SERVICES
At EFS, we aim to offer the best products and service offerings from the EuropeanMarket. This includes the original Derma pen from London, advanced anti-ageing facials by Dr Schrammek from Germany (new to the Pakistani market), the Oxygen facial from Italy,IPL Laser from the UK, Cupping (Hijamma ) and Individual eyelashes and cluster eyelashes that are sourced from London. We proudly prioritising and delivering our best quality of service offerings, using hygienic, quality assured and tested equipment.

EFS is new, bold and thriving to educate people on skin and to maintain and hold on to their youth. We specialize in a holistic approach to beauty by customizing top-to-toe treatment programs tailored to our clients' individual beauty and anti-ageing needs. At EFS, beauty for us is not just a facial, but an experience, which is more than skin deep.
So, whether you want to look gorgeous for a party or get together, de-stress after a long week or find an effective solution to holding back the years, EFS is the perfect destination for all your beauty and anti-ageing needs. Watch this space for emerging new trends brought to Lahore from Europe later this year.
ABOUT ETERNAL FLAME
Eternal Flame Laser Clinic (EFS) was founded in 1982 by Beauty Therapist Gul Mahmood. During her years of practice and expertise, she has consistently researched, embraced and provided the latest advancements in skin & Laser therapy and, anti-ageing science to her loyal clientele. With a thriving London based clinic, Gul has now brought her knowledge, skills and expertise to Lahore, Pakistan.
---
---
Business Hours: 11am-8pm (7 days a week)
A few of our specialty services include:
·
I-Lipo
·
Dermapen
·
Skin Laser Treatments
·
Dr. Schrammek Facials
·
Oxygen Facials
·
Skin Tightening
·
Fat Reduction
·
Herbal Facials
·
Wedding & Mehndi Makeup
·
Manicures & Pedicures
·
Hair Cuts, Color & Treatments
Accepts Credit Cards: Yes
Ambience: Contemporary, Elegant Victorian & Friendly
Products Offered: Dr. Schrammek, Dermapen, Ecolite, Loreal, Isabelle Lancray, Dermalogica OPI
Special Services: Training & Workshops are available
Parking: Yes
Smoking Policy: No smoking allowed
Children Policy: Allowed
Wheelchair Accessible: No
Wi-Fi: Yes
Locations: London & Lahore
Nearest Landmark/Cross Street: Next to Nishat Linen, on the road of Pot Pourri departmental store
What to Expect: A clean, modern and professional salon with professional staff and friendly service.
---
---